News & Views
DIRECTOR'S MESSAGE - Fall 2019

---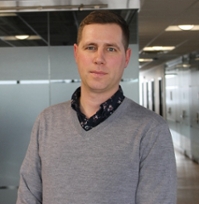 The start of the fall term marks the beginning of another busy stretch for the Local Government Program! Interacting with students and alumni is truly one of the best parts of this role. I hope to see many of you on campus or at one or more of the upcoming events that are quickly approaching.
As always, I'd like to start out by welcoming students starting our on-campus and City of London programs. For scheduling reasons, the City of Toronto program will start during the winter semester this year. I look forward to meeting this new crop of students in January. Our current GTA-GDPA students are also beginning the second year of their program. Good luck to all our new and continuing students!  
Here are some important dates that I'd like to flag for everyone. On October 23rd, we celebrate the achievements of our most recent cohort of graduates with fall convocation and the program's awards reception. Next is the Alumni Society's annual conference on November 8th, with a reception at Joe Kool's the evening before. The theme for this year's conference is Caution! Change Ahead: Constructing Resilient Communities. More information about the conference is included below. Let's hope for better weather this year! Lastly, Janice Baker, the CAO of Mississauga, will be on campus on January 31, 2020 as part of the Local Governance Seminar Series. More details about this event will follow later in the term.
On the instructor front, we say goodbye and send warm wishes to Catherine Burr who has decided to retire from teaching. Catherine is a gifted and inspiring instructor and she will be missed. I really enjoyed getting to know her better over the last few years. Below you will find a profile of Catherine, written by her friend, Professor Joanna Quinn. There is also one addition to mention. Dave Taylor (MPA, 17), who many of you likely know, will be teaching the Municipal Law course this fall. Dave joins a passionate and dedicated group of LGP instructors. The program wouldn't be what it is without them. I wholeheartedly thank them all for their service and commitment.
Have a great year everyone!
Joe Lyons - Program Director
---
LOCAL GOVERNMENT ANNUAL ALUMNI CONFERENCE 2019
---
Friday, November 8, 2019
8:00 a.m. - 4:00 p.m.
Delta London Armouries, 325 Dundas St, London, ON

Registration is now open for the 27th Annual Conference, Caution! Change Ahead: Constructing Resilient Communities.

This year's theme is all about what makes a resilient community, and how to adapt and lead in the fast paced, ever-changing world of local government. This year's conference will provide municipal administrators the opportunity to network, develop strategies for dealing with current and future shocks, and to hear how others have thrived in the face of these challenges – and how you can too!

We're thrilled to announce our keynote speaker for the event: Jeff Fielding, Chief of Staff, City of Toronto. Other sessions will explore the topic of municipal resilience from different perspectives, including hearing from other experienced Chief Administrator Officers and experts on municipal-provincial relations.
We also invite you to join us on the evening of Thursday, November 7, 2019. We'll be bringing back the ever popular Cocktails and Conversation event.  Join us for an evening of interactive networking and building valuable connections with alumni and faculty. Don't miss out on this highly-anticipated and fun event! Keep an eye out for the alumni we'll be featuring.
For more information: https://www.westernconnect.ca/site/Calendar?view=Detail&id=135778
---
Farewell to Catherine Burr
---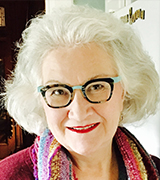 If someone were to write a headline about the career of Catherine Burr, it might well read "Local Girl Changes the World." Born in Southwestern Ontario, and raised in both Wyoming and Petrolia, Catherine exceeded the expectations of her rural, working-class upbringing to earn a Bachelor of Arts in Political Science and Economics from the University of Toronto, and a Master of Industrial Relations nearly twenty years later, with a concentration in human resources management, organizational behaviour, and union-management relations. That education gave her the foundation for a remarkable career in human resources management, and it was there that she recognized the importance of life-long education.

Catherine began her career with the Sarnia Women's Centre before moving on to the Ontario Human Rights Commission where she worked as a Human Rights Officer/Investigator, and to the Canadian Human Rights Commission in Ottawa, where she served as the Chief of the Systemic Discrimination Section. Over the years, Catherine worked for the City of London and the City of Scarborough, taking on tough roles in policy development and implementation, complaint mediation, investigation and resolution, in a pre-#MeToo era when employers were only too eager to sweep HR complaints under the carpet. All of this has made Catherine a much sought-after human resources management consultant. Her areas of specialization—workplace bullying, employment equity, and complaint investigation—still aren't the most popular; but Catherine faces each new case with integrity and a fierce sense of justice.

Her remarkable work has also been the basis of a significant body of research and practical influence. For several years Catherine was a research associate of the Centre for Research and Education on Violence Against Women and Children. Together with LGP favourite Carol Agocs as well as researchers at the University of Winnipeg and McMaster University, Catherine collaborated on research funded both by SSHRC and the Canadian Race Relations Foundation on racial discrimination and systemic racism, and most recently on workplace bullying. She is highly sought after, both across Canada and abroad, for her research and practical experience involving a number of subjects including complaint investigation, workplace harassment and bullying and sexual harassment.

As she retires from her teaching responsibilities, we congratulate Catherine for her contribution to the LGP, for her lifelong dedication to the field of human resources management, and to making the world a better place. Au revoir!
- Joanna Quinn
---
Q&A with Catherine Burr
---
How did you get involved with the LGP?

In the late 1980s I was invited by Carol Agocs to be a guest speaker for her course (I think it was organizational behaviour). This was in the Diploma program, prior to the development of the MPA program. My focus was on change management in local government, and illustrated with examples of equity related initiatives. At the time I was working with the City of Scarborough (on secondment from the Canadian Human Rights Commission in Ottawa) on workplace equality and employment equity at a time when this municipality was beginning to experience significant demographic and social change.

What was your main area of focus?
Since 2002 I've taught the Human Resources Management course. Earlier I taught OB and LG Management, both for the MPA and the Diploma programs (on campus and at the City of Toronto).

Where would you like to see the future of the LGP go?

The LGP has established its value with students and with municipal and provincial governments. We now see so many of our students in leadership roles. I would like the University, the Faculty of Social Science and the Department of Political Science to share this enthusiasm and to both support and grow the program. Realistically, I hope the LGP survives. These are tough times at Ontario universities and in our Faculty. I hope our students and alumni do not take the future of the LGP for granted.

What advice do you have for future faculty or students of the LGP?

First, to continue to blend theory with practice and application. Second, to not take the LGP for granted. Third, to network and support each other. Fourth, to be active learners – decide what you want to learn and why, be open to what you didn't expect to learn and enjoy, be a continuous life-long learner and mentor others.

What was the best thing about working for the LGP at Western?

The "aha" moments in class and the positive energy and, indeed, fun that can emerge when people are engaged in learning.
Best of all is being able to influence students to "see something differently" and for them to gain the confidence and basic skills/tools to deal with challenging issues in their workplace and role. When I hear back from students about how they are using and building on what they have learned, that is extremely satisfying.

What is your favorite memory from working with the LGP or Western in general?

It will always be the interaction with individual students that I remember the most, whether it is their excitement about learning, ideas for their HR essay or MRP, the funny and odd things that occur, or the many challenges students often face as they juggle their studies with career, family and personal lives. Throughout these years it has been an honour to be part of each student's experience, sometimes briefly and in passing, sometimes in substantive and continuing ways. The uniqueness of each student – and their learning journey – has always been special to me.

Local government matters – it truly affects peoples' lives and communities – and I feel good about having a connection with those who work in local government, and the public and non-profit sectors. I always tell my students that they are the future leaders (and, often, current leaders) and my aim is to influence them! What they do and how they do it matters.
---
NEW FACULTY MEMBER - Dave Taylor
---

Dave Taylor - PA 9911 - Municipal Law
David Taylor is the Manager of Legal Services for the Municipality of Chatham-Kent. He has ten years experience in the legal field and has spent the majority of his career as legal counsel for Ontario municipalities and related boards. 
He holds a Bachelor of Social Sciences Degree from the University of Ottawa, a Juris Doctor from Western and is a graduate of the Masters of Public Administration program at Western.
---