Administration
Director, Local Government Program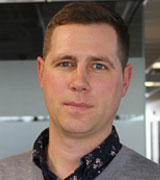 (PhD, Western)
Position: Assistant Professor &
Program Director, Local Government Program
Email: jlyons7@uwo.ca
Telephone: 519-661-2111 x 85168
Office: SSC 4162
Research Interests
Local Government, Multilevel Governance, Special Purpose Bodies
Joe Lyons became Director of the Local Government Program in July 2017.  Having taught in the program since 2013, he has a strong appreciation for its unique and important role in training local government administrators.  Joe is responsible for all academic aspects of the program, including its curriculum and admission and progression requirements.
Joe's teaching and research interests are in the areas of local government institutions and management.  He is especially interested in special-purpose bodies and has published research comparing their performance with general-purpose governments.
---
Recruitment and Development Officer
Josh Morgan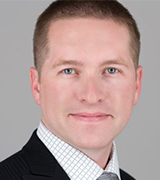 (MA, Western)

Position: 

Recruitment and Development Officer
Email: localgov@uwo.ca

Office: SSC 4148
Josh Morgan became the first Recruitment and Development Officer for the Local Government Program in August 2006. He is responsible for all non-academic aspects of the program including course administration, financial management, recruitment activities, alumni relations and support, website management, statistics and tracking, admissions coordination, and, in conjunction with the Director, the general management and administration of the MPA and DPA programs.
Josh completed his MA in Political Science here at Western. He is an active member of the London community and was first elected to London City Council as Councillor for Ward 7 on October 27, 2014.  He was re-elected to a second term on October 22, 2018 with support from 75% of voters.  He is curently the City of London Budget Chair for the 2020-2023 multi-year budget. He has formerly served on the London Public Library Board as Chair, as President of the Western Fair District Programming Council (and Member of the Board of Governors), as a Director of The Raceway Corporation, as a member of the Museum London Board, and is a Past President of the Oakridge Optimists.
---