Retired Faculty
Carol Agócs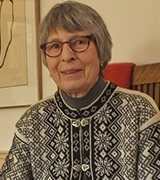 (PhD Wayne State, MBA York, MA Chicago)
Position: Professor Emerita
Email: cagocs@uwo.ca
Research Interests
Organizational behaviour, public administration.
Professor Agócs' doctorate is in urban sociology. Her research and publications focus on organizational change and issues in local government administration, as well as workplace discrimination and equality policy and its implementation in Canada and in international perspective. She also has served as an expert witness and consultant on these topics.
---
Nigel Bellchamber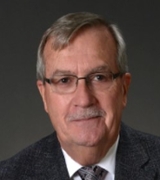 (HBA, Ivey, DPA, Western)
Position: Lecturer
Email: bellchamber@sympatico.ca
Research Interests
Areas of Municipal Finance
Nigel Bellchamber is no stranger to Western. A graduate of Western's Ivey HBA and the Local Government DPA programs both, he is preparing for his second term teaching Financial Management in the MPA Program. His career has focussed largely on local government. His municipal finance career began in an advisory role with the Ontario government, but he soon moved into the local government sector, first as a senior finance officer of one county, and subsequently as a CAO of two other Counties, finally taking early retirement from his last position where he was Commissioner of Finance for the City of London.
His municipal career continues as a consultant serving in a variety of capacities. Nigel served as part time General Manager of the Ontario CAOs' organization (OMAA) for several years while consulting with individual municipalities on recruitment and organizational design. He was appointed to the Canadian Public Sector Accounting Board and served as Vice-Chair and Chair while major changes were being implemented in municipal reporting across Canada. He has been an expert witness at provincial commissions of inquiry and is a founder and principal in a company that serves as Closed Meeting Investigator and Integrity Commissioner for many municipalities. For many years he has designed and delivered councillor training for the Association of Municipalities of Ontario and is looking forward to the sessions across Ontario that will follow this October's municipal elections.
---
Catherine Burr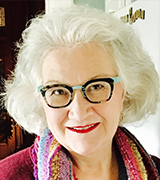 (MIR Toronto)
Position: Lecturer
Email: cburr@sympatico.ca
Telephone: 519-660-8537
Research Interests
Organizational behaviour, human resources management.
Catherine Burr has a Master of Industrial Relations from the University of Toronto. She teaches and consults in the fields of human resource management, conflict resolution, performance management and workplace equality. She has over twenty years of career experience in federal, provincial and municipal government organizations. Her research and writing currently deals with the investigation and remedy of workplace harassment and abuse.
---
Bill Irwin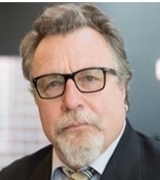 (MPA,Queen's, PhD, Western)
Position: Associate Professor (Huron University College)
Email: birwin6@uwo.ca
Research Interests
Program and policy evaluation
Bill Irwin is an Associate Professor and Department Chair at Huron University College in the Department of Management and Organizational Studies. He also holds Standing Appointments at both Western and Queens Universities where he instructs in the Local Government Program and the School of Public Policy respectively. Dr. Irwin's research interests centers on issues of policy, leadership, and community engagement. He is interested in exploring models of program and policy evaluation focused on qualitative evaluation, outcome and impact analysis; with principal interest focused on the interplay between institutions and community.
Dr. Irwin currently holds two SSHRC Grants. He is a co-applicant on a $240,000 Insight Grant, "Communities Left Behind" studying the community impact on school closures in Ontario and is principal investigator on a $200,000 Partnership Development Grant, "La vitalité des localités repose sur la production d'intangibles" examining how social capital contributes to a community's well-being. He has over 20 years of work experience at a managerial level in the public and community sector, prior to returning to the academic community.
---
Andrés Pérez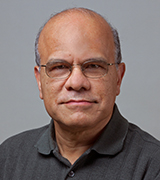 (PhD, Carleton University)
Position: Professor Emeritus
Email: aperez@uwo.ca

Research Interests
Dr. Perez is interested in religion and politics in Latin America, and the politics of Liberation Theology and Critical Political Science
---
Andrew Sancton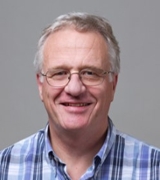 (DPhil and BPhil, Oxford)
Position: Professor Emeritus
Email: asancton@uwo.ca
Telephone: 

519-619-3646

Research Interests
Municipal amalgamations, central local-relations, local-government policy-making, electoral redistribution
Professor Sancton specializes in the study of Canadian urban politics and local government and has written extensively on this subject. In recent years he has been both a consultant and an expert witness. He acted in these capacities in the debates about municipal amalgamation in Toronto and Montreal.
---
Robert A. Young (1950 - 2017)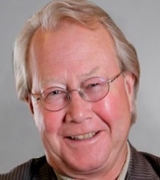 (DPhil, Oxford, MA, McGill)
Position: Professor Emeritus 
Research Interests
Intergovernmental relations, political economy, research methods, public policy.
In August 2017, the Department of Political Science lost our good friend and esteemed colleague, Professor Robert A. Young. One of Canada's most distinguished political scientists, Bob was revered for his path-breaking work in many areas including: secession, Quebec politics, federalism and multi-level governance, a field in which he held a Tier 1 Canada Research Chair. To honor Bob's legacy, the Department of Political Science, with the support of his family, is raising funds to launch the Robert A. Young Lecture in Political Science.  An annual lecture to be delivered by a prominent political scientist, it is our hope that this event will generate the kind of intellectual discussions that Bob so dearly valued.   
As one of the foremost experts on multi-level governance and secession, Robert had a passion for intellectual dialogue and research. The Robert A. Young Lecture in Political Science will honour his leadership and expertise, by commemorating Robert through an annual lecture that will be delivered by a prominent political scientist.
Thank you for your support of the Robert A. Young Lecture in Political Science.
To make your donation please visit www.westernconnect.ca/polsciyoung.
---