News & Views - Fall 2018
DIRECTOR'S MESSAGE
---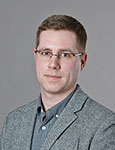 Another edition of the Local Government Program newsletter marks the start of another exciting academic year!
We welcome students starting our on-campus programs as well as the latest round of students enrolled in the GTA-GDPA stream. Our current Toronto-GDPA students are also starting the second year of their program. Good luck to all our new and continuing students!
Fall is a busy time for the LGP. Convocation and the program's awards reception for our most recent cohort of graduates is on October 24th. The Alumni Society's annual conference follows on November 16th, with a social event at Joe Kool's the night before. The title for this year's conference is 'Local Government Interrupted' with sessions on innovation, future trends, and change management. Tables at the conference will be hosted by LGP instructors, so there should be many opportunities for interaction between faculty and alumni. Next up, the Toronto program's alumni conference will be held on November 28th. This conference is all about intergovernmental collaboration; its title is "Intergovernmental Partnerships: Working Together to Address Complex Challenges". Thanks to the LGP's administrative staff and our dedicated alumni teams for all the behind-the-scenes work they do to make these events happen. I hope to be at all of them, and I am looking forward to meeting and catching up with as many of you as I can!
As always, thanks to all the program's instructors for their dedication and commitment. Since the last newsletter went out, we have welcomed three new instructors to the fold. Nigel Bellchamber, who started teaching Financial Management last winter, will be teaching it again this year. Kelly Nenniger is joining Ken Strong in teaching the Municipal Law this fall and Kate Graham will be teaching Economics and Policy Analysis in the winter. We also send our warmest wishes to former director and beloved instructor, Andrés Pérez, who will be retiring in January. You will find a profile of Andrés, written by his dear colleague and friend, Professor Joanna Quinn, in this newsletter.
Happy reading, and cheers to another great year!
Joe Lyons - Program Director

---
WESTERN LAUNCHES NEW CENTRE FOR URBAN POLICY AND LOCAL GOVERNANCE
---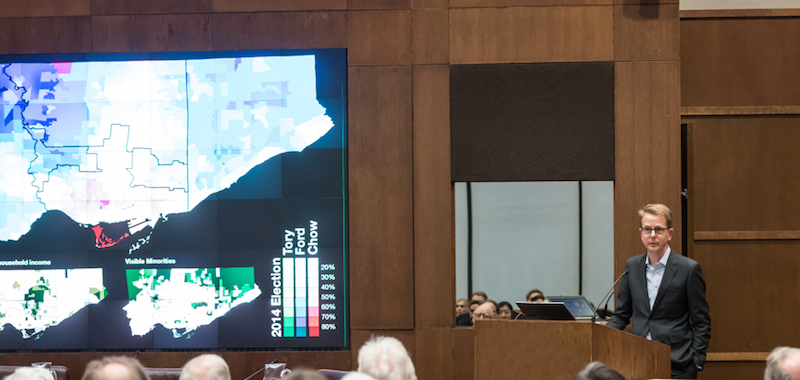 On November 23, Western will launch the New Centre for Urban Policy and Local Governance. Directed by LGP and Department of Political Science professor Zack Taylor, the Centre's goal is to respond to the many new challenges facing local governments and urban policymakers at all levels. Bringing together academic researchers and students from across Western and beyond, its objective is to facilitate new interdisciplinary collaborations on pressing questions, to foster dialogue between academics and policy practitioners, and to communicate the results of research to policy professionals and the broader public. As Western's hub for urban research, the Centre builds on the university's established strengths: the graduate LGP and undergraduate Urban Development Program, the Human Environments Analysis Laboratory, and the work of dozens of faculty members and graduate students across multiple Social Science departments. The Centre is a proud member of Western's Network for Economic and Social Trends (NEST), which brings together the research centres in the Faculty of Social Science.
We invite everyone to attend the launch event, which will be held in Western's Social Science Centre, room 1004, at 1pm on Nov. 23. The event will include a panel discussion on "The Intentional City" — how mid-sized cities like London can set and accomplish goals in an uncertain environment. For more information, contact Prof. Taylor at zack.taylor@uwo.ca, or 519 661 2111 ext. 85169.
Links: Centre http://nest.uwo.ca/urbancentre/ ; NEST http://nest.uwo.ca
---
PROGRAM AND POLICY EVALUATION, PA 9915 COMMUNITY ENGAGED LEARNING PROJECTS
---
This year the program evaluation class is engaged in a new Community Engaged Learning (CEL) approach. The class has divided into project teams, and each team will be developing an evaluation plan for a municipal partner or a local board/commission based on a need identified by the partners. Last year was the first year the CEL component was introduced to this course, matching student teams with non-profit agencies. The new twist this year is that the partners are all active municipal entities that hope to utilize the work of the student teams in their workplaces.
This course project empathises an active learning approach. The final written Evaluation Plan is a major deliverable in the course, with attention given on the research and development plan as well as the final product.
Over the summer, the course instructor Dr. Bill Irwin worked with Josh Morgan in the MPA administration office to reach out to MPA alumni to elicit interest in partnering on this project. Response was overwhelming. The initial set of workplace partners are: the London-Middlesex Housing Authority, The Region of Halton Hills, The Chatham-Kent Health Alliance, the Township of Whitewater Region and The Municipality of Grey-West.
---
LOCAL GOVERNMENT ANNUAL ALUMNI CONFERENCE 2018
---
Friday, November 16, 2018
8:00 a.m. - 4:00 p.m.
Delta London Armouries, 325 Dundas St, London, ON

Western's Local Government Program Alumni Society is excited to announce our 26th Annual Conference, Local Government Interrupted. This year's conference is all about leadership, innovation and changing the status quo. We're looking forward to presenting an incredible lineup of speakers and opportunities to connect with your peers in local government. Our keynote speaker will be Jesse Wente, broadcaster, advocate & pop culture philosopher speaking about the trends he sees happening across the country to share a vision for what is possible.
We also invite you to join us on the evening of Thursday, November 15, 2018. We'll be bringing back the ever popular Cocktails and Conversation event, but with a twist! For 2018, Dinner and Dialogue will offer a unique opportunity for attendees to enjoy food and conversation before an interactive networking event bringing together faculty and students, past and present.
For more information: http://www.westernconnect.ca/site/Calendar?view=Detail&id=1349
---
A PROFILE OF ANDRÉS PÉREZ-BALTODANO
---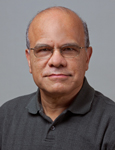 Professor Andrés Pérez-Baltodano's professional life has focused on the public good. From his early days in 1979 as Founding Director of the Nicaraguan Institute of Public Administration, to stints at the Central American Institute of Business Administration, at Canada's International Development Research Centre (IDRC), and also as Director of Western's Local Government Program (2000-2002, 2005-2006), Professor Pérez has been dedicated to education and research that critically reconsiders the roles of state and society—both in Canada and in Central America. He has always said that the opportunities he has been given here in Canada have given him crucial tools to be able to constructively engage throughout Latin America, and particularly in his home country of Nicaragua, a country that was shattered by the Sandinista revolution of the late 1970s, an experience that has profoundly shaped his worldview, and, by extension, his approach to life.
After earning his Bachelor's degree in Business Administration, Pérez did a dramatic U-turn when he left behind early dreams of a career in big business, and went on instead to earn an M.A. in Public Administration from the University of Southern California and a doctorate in Political Science from Carleton University. From there, Pérez spent four years designing and implementing an experimental research program on participation and public policy in Asia, Africa, and Latin America, while in the employ of the IDRC. His early experience formed the basis of much of his later work, which considers, broadly, citizenship, governance, ethics, and development. He has gone on to author important work on political thought, religion, and exile. All of that continues to be underpinned by his deep intellectual and personal commitment to critical thought and to building (or in some instances, re-building) a just society. All of that, plus his passionate Latino outlook, have made him a pleasure to work with, and a principled and loyal friend. It has also made him a productive scholar of both theory and practice: Pérez is the author of eight books, four monographs, 24 journal articles, and a number of significant book chapters and countless op. ed pieces that have been published and re-published in important media outlets across Central America. The impact of his body of work is felt across the academy, and, more importantly to Pérez, throughout the region.
As Professor Pérez retires from his work here at Western, we are grateful for his contribution to the Local Government Program and to the university as a whole.  Muchas gracias, amigo.
- Joanna Quinn
---
NEW FACULTY MEMBERS
---
Nigel Bellchamber
Nigel Bellchamber is no stranger to Western. A graduate of Western's Ivey HBA and the Local Government DPA programs, he is preparing for his second term teaching Financial Management in the MPA Program. His career has focused largely on local government. His municipal finance career began in an advisory role with the Ontario government, but he soon moved into the local government sector, first as a senior finance officer of one county, and subsequently as a CAO of two other counties, finally taking early retirement from his last position where he was Commissioner of Finance for the City of London.
His municipal career continues as a consultant serving in a variety of capacities. Nigel served as part time General Manager of the Ontario CAOs' organization (OMAA) for several years while consulting with individual municipalities on recruitment and organizational design. He was appointed to the Canadian Public Sector Accounting Board and served as Vice-Chair and Chair while major changes were being implemented in municipal reporting across Canada. He has been an expert witness at provincial commissions of inquiry and is a founder and principal in a company that serves as Closed Meeting Investigator and Integrity Commissioner for many municipalities. For many years he has designed and delivered councillor training for the Association of Municipalities of Ontario and is looking forward to the sessions across Ontario that will follow this October's municipal elections.
---
Kate Graham
Kate Graham studies, teaches and writes about urban politics in Canada. Her areas of focus include local government, urban politics, public policy and city competitiveness. She is a Fellow at the Centre for Urban Policy and Local Governance at Western University, and works with people and organizations who share her passion for strengthening the leadership of Canada's cities.
She has more than a decade of experience working in local government, most recently as the Director, Community & Economic Innovation at the City of London where she was responsible for government relations, economic partnerships, culture and strategic initiatives. Kate has also dabbled in politics herself, including running as a candidate in the 2018 provincial election in Ontario. Her PhD research focused on the role and power of big city mayors in Canada (see: mayorsproject.ca). We are excited to have Kate teaching Economics and Policy Analysis in the winter.