Local Government Program Library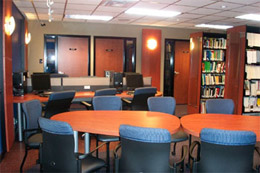 The Local Government Program Library is located in the Allan O'Brien Multilevel Governance Research Laboratory, Room 4226 of the Social Science Centre.
The lab began life in the early 1970s as the place where learning materials were stored for the first few cohorts in Western's Diploma in Public Administration (DPA) program, founded by Allan O'Brien. Funding for the initial collection came mainly from the federal Ministry of State for Urban Affairs .
The collection was dramatically increased and electronically catalogued in the late 1980s, when the Masters in Public Administration (MPA) was added as a graduate program. Funding for this initiative came from the Ontario Ministry of Municipal Affairs. By this time, the collection was known as the Local Government Program Library.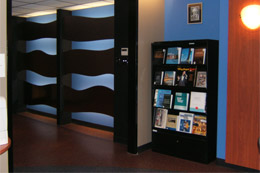 Over the years, a number of retired professors in the field of local government -- notably Eric Beecroft, Allan O'Brien, and Hans Hosse -- have donated much of their personal collections to the Library, making it especially strong in government documents from the 1960s and 1970s.
The library became the Allan O'Brien Multilevel Governance Research Laboratory as a result of funds from the Canada Foundation for Innovation. These funds are associated with Professor Robert Young's Canada Research Chair in Multilevel Governance.
The Local Government Library Catalogue can be accessed on-line.
The collections of Western's Weldon Library and Business Library contain extensive additional resources, including government documents, that students of local government require for research and study.
Library Resources: