News & Views
DIRECTOR'S MESSAGE
---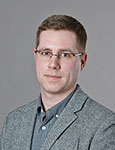 As I sit down to write my first Local Government News and Views Director's message, students are returning for the fall term. It always amazes me how quickly campus comes alive in September. With the summer now behind us, I look forward to a busy academic year. We welcome students starting our on-campus programs as well as the latest round of students enrolled in the City of Toronto stream. This will be the first Toronto cohort since we transitioned from the DPA to the GDPA. Our current GTA-GDPA students are also starting the second year of their program. Good luck to all of our new and continuing students!
Some very important Local Government Program events are quickly approaching. On October 25th, we celebrate the achievements of our most recent cohort of graduates with fall convocation and the program's awards reception. The Alumni Society's annual conference follows shortly thereafter on November 10th. It has been 25 years since the first group of students graduated from the MPA program. Appropriately so, this year's conference will reflect on the past and look forward to the future of Canadian local government. The 10th edition the Toronto program's alumni conference will be held on November 14th. This year's theme is disruptive innovation – think Uber and Airbnb. More details about both conferences are included in this newsletter.
On the instructor front, we have had some new faces join the program recently. Marcia Wallace is teaching in our GTA and Toronto streams. Kane Faucher started teaching the Strategic Planning course this spring, and Zachary Spicer will be teaching Theories of Public Administration this fall and Local Government Management in the winter. Thanks to them, and indeed to all of the program's instructors, for their dedication and commitment to the program. A special thanks to Martin Horak, the outgoing Director, for his seven years of service and for helping to make my transition to the position as smooth as possible.  
As most of you know, we lost a dear friend and colleague, Bob Young, in August. Bob was an architect and strong supporter of the program. He will be missed greatly. Many of you likely have fond memories of Bob, as do I. Andy Sancton, one of Bob's closest friends, reflects on Bob's life and accomplishments below. Given how close Bob and Andy were, it's fitting that we also mark Andy's retirement in this newsletter. You will find a profile of Andy's distinguished career, written by Professor Charles Jones, along with some of Andy's own recollections about his long-standing involvement with the program.
Wishing everyone a happy and productive fall!
Joe Lyons - Program Director

---
IN MEMORIAM - PROFESSOR ROBERT YOUNG
---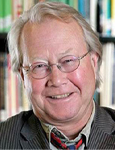 Bob and I first met at Oxford University in early 1974 when we were both working on our doctorates.  Even though we shared the same supervisor, we were in different colleges and did not see each other often, because there were no doctoral courses or comprehensives.  We just worked away by ourselves on our research.  I left Oxford later that year and don't think I saw Bob again until he came for a job interview in our department in 1981.  He got the job, as I recall, mainly  because he seemed exceptionally well qualified to teach our undergraduate course in Business and Government.  I didn't have much to do with him in the early years, in part because his interests appeared to be quite different from mine and also – to be brutally honest – because his obvious intellectual firepower felt threatening.
While he was working away on the political economy of New Brunswick, the politics of secession,  and the political implications of North American free trade, he was also becoming interested in the Professor Allan O'Brien's initiatives  concerning the education for local-government managers. In the late 1980s, Bob and I both volunteered to be on the committee that was planning our new graduate degree: the Masters of Public Administration.  I distinctly remember that Bob took on the task of designing the schedule of courses for part-timers, a schedule that remains largely in place to this day.  He then agreed to teach the MPA Research Methods course, which he did every year until his retirement, notwithstanding some incredible pressures on his time.  He loved teaching MPA students, especially hearing about the practical problems of local-government managers.  But he would not tolerate sloppy research proposals, even if they came from high-ranking municipal CAOs.  I like to think it was his involvement in the MPA that caused him, as our Canada Research Chair in Multilevel Governance, to take the lead in successfully obtaining the largest research grant ever allocated for the study of Canadian local government.  This "Public Policy in Municipalities" project kept almost a hundred political scientists and geographers busy throughout Canada in the 2000s and resulted in about a dozen edited volumes that will be used by scholars and thoughtful practitioners for years to come.  It was during this period that Bob and I became not just colleagues, but close friends.
Bob served on dozens of prestigious academic committees throughout his career.  I think it is fitting and appropriate that the last one, of which he was a member when he died, was the organizing committee for the 2017 Local Government Program Alumni Conference.
Andy Sancton
---
A PROFILE OF ANDREW SANCTON
---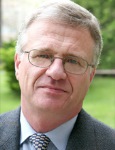 Andrew Sancton is the foremost scholar and teacher of local government in Canada. After receiving his BA from Bishop's University in 1968, Andy was awarded a Rhodes Scholarship at Oxford University, where he received both a BPhil (1970) and a DPhil (1978) in Politics. In his doctoral thesis, 'Governing Montreal: The Impact of French-English Differences on Metropolitan Politics', he outlined "a metropolitan variety of consociational democracy." He began teaching at Western in the 1970s, serving as Chair of the Department of Political Science from 2000 to 2005 and as Director of the Local Government Program for most of the past thirty years. Andy's vast scholarship includes The Limits of Boundaries: Why City-Regions Cannot be Self-Governing (McGill-Queen's 2008), which was a finalist for the Donner Prize in Public Policy. His article, 'Reducing Costs by Consolidating Municipalities', won the 1996 J. E. Hodgetts Award for the best English-language article in the journal Canadian Public Administration.
Andy's expertise is recognized beyond the academy, as is evidenced by his expert testimony to federal parliamentary committees, municipal boards, and superior courts in several provinces on such topics as electoral boundaries, local autonomy, disputed elections, and fair representation.
Very few professors anywhere could match the sheer number of students that Andy has taught in the BA, MA, DPA, MPA, and PhD programs at Western. It is due to Andy's efforts that we have seen the creation of innovative programs in local government for mid-career professionals and full-time university students (DPA, MA, MPA). As Local Government Program Director he created new programs, refashioned existing degree programs, and ensured a continuing commitment to high quality in both undergraduate and graduate instruction. The DPA and MPA in Local Government in the city of London, the city of Toronto, and the Greater Toronto Area brings local government teaching to London, Toronto, Durham, Newmarket, Richmond Hill, and York region. His influence and reputation enabled the creation of an international program in teaching through the partnership between the University of Western Ontario and Xiamen University in China. Andy helped to forge this Chinese link through years of dedicated work across a significant linguistic and cultural divide.
Andy has changed the teaching of local government in Canada in two ways. First, by refashioning the content of courses, the requirements for MPA reports, and the nature of projects undertaken by students, many of whom are mid-career government employees. Second, by his published body of work. Andy has written directly for the purpose of student instruction, most importantly his recent acclaimed book (now in its second edition), Canadian Local Government: An Urban Perspective (Oxford University Press, 2014), the most widely used text for Canadian university students learning about local government. Andy's recent retirement is a huge loss for Western's Local Government Program, but his example is an inspiration for a new generation of scholars, teachers, and students of Canadian Local Government.
Charles Jones
---
THE LGP: ANDY'S PERSPECTIVE
---
How did you get involved ith the LGP?
Professor Allan O'Brien carefully introduced me as a guest lecturer in one or two summer Diploma courses.  I was initially reluctant because I was acutely aware that I had never worked a day in my life for a local government.  Allan – and then the students – slowly convinced me that I had something to offer.
What was your main area of focus?
My doctoral thesis was about the local governance of the Island of Montreal: municipalities, school boards, and social services.  The governance of multi-municipal metropolitan areas remained the main focus of my research and teaching throughout my career.
Where would you like to see the future of the LGP go?
I would like local-government managers throughout Canada to recognize Western as "the place" for relevant professional education.  This was our original objective for the MPA; we've made some progress; but there is still a long way to go.
What advice do you have for future faculty or students of the LGP?
For faculty, always remember what makes local government different from both businesses and federal and provincial governments.  For students, try to pay attention to every course and all of their respective components; the whole purpose of taking the DPA or MPA is to prepare for challenges that you have yet to meet and  cannot foresee.
What was the best thing about working for the LGP at Western?
Acting as a link between theory and practice and between full-time and part-time students.  I felt like I was "in the middle of things", which is where I like to be.  I hope that this privileged place in the Canadian local-government firmament is reflected in my writing.
What is your favourite memory from working with the LGP or Western in general?
My favorite memory was my considerable involvement over the past fifteen years, both in China and in Canada, with Chinese students of public administration.  This all resulted from a totally unpredictable and unexpected chain of events, starting with our admission of a few Chinese students to the MPA in the early 2000s.  There were moments of great frustration and great accomplishment, most of which were shared with my colleague, Carol Agocs.
---
NEW FACULTY MEMBERS
---
Zac Spicer
In addition to Zac Spicer's duties with the Local Government Program, he is a Visiting Researcher with the Institute on Municipal Finance and Governance and a Senior Associate with the Innovation Policy Lab at the Munk School of Global Affairs. As such, he is now conducting research on the intersection of technology and municipal politics. Zac recently served as an Assistant Professor in the Department of Political Science at Brock University. He received his PhD from the department of Political Science at Western and then completed post-doctoral fellowships with the Munk School of Global Affairs at the University of Toronto and the Laurier Institute for the Study of Public Opinion and Policy (LISPOP) at Wilfrid Laurier University. He is a member of the Laboratory on Local Elections at the Institut national de la recherche scientifique in Montreal, Quebec and also serve on LISPOP's Management Board. Zac's research has been featured in a number of academic journals, including the Canadian Journal of Political Science, the Journal of Urban Affairs, Urban Affairs Review, Canadian Public Policy, and Canadian Public Administration. Zac's first book, The Boundary Bargain: Growth, Development and the Future of City-County Separation was released by McGill-Queen's University Press in 2016.
---
---
Kane Faucher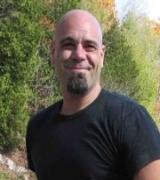 Kane Faucher initially specialized in metaphysics before shifting to information theory and political economy. He currently teaches in the Local Government Program in addition to several courses in the Faculty of Information and Media Studies, and workshops for the AMCTO. His current specialization is communications, organizational behaviour, and strategic planning (particularly for small and rural municipalities) where he also works as a consultant. His most recent research activities include an upcoming book, Social Capital: Accumulation and Alienation (Westminster University Press) and a co-authored book on strategic planning to appear in 2018, The Cost of Doing Nothing (Municipal World Publishing). He is a managing editor of Semiotic Review, and during his spare time he enjoys going on fossil digs in search of trilobites.
---